Alia Bhatt's popularity increased a lot after her performance in the movie Gangubai Kathiawadi and her marriage to Bollywood actor Ranbir Kapoor. As a result, Alia Bhatt's name has been included in the list of top 5 actor/actress influencers on Instagram. Let us tell you that she is the only Indian and Asian actress to feature in this list. It should be noted that Alia Bhatt will soon make her Hollywood debut with "Heart of Stone".
Alia Bhatt is undoubtedly one of the most famous female actresses in our country. Besides starring in movies, Alia Bhatt is also working on a role in RRR and its production company (Eternal Sunshine Productions). This is the reason why social media users are very interested in Alia Bhatt's personal life.
Alia Bhatt is currently in fourth position just behind Will Smith (65 million followers). With 64 million followers on Instagram, the actress has 5.32% engagement on her profile. Let us tell you that only actors or celebrities and artists associated with cinema have been included in this list.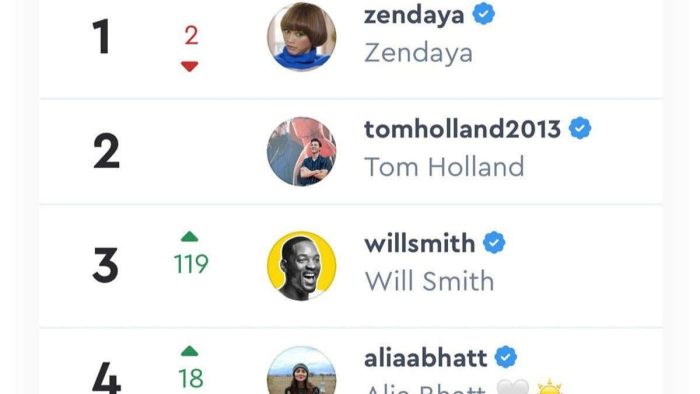 If we talk about the work front, Alia Bhatt was last seen in the movie Gangubai Kathiawadi in which her acting skills were highly praised by her fans and audience. She will soon be seen in Brahmastra opposite her husband Ranbir Kapoor. We already know that Alia and Ranbir got married on April 14, 2022 with only the dearest person and her family present. It was all of a sudden a wedding and after their wedding they constantly make the headlines.