American actor Bruce Davis seen on the red carpet of his film "The Vast of Night" winning 12 awards and 44 nominations! Actor Bruce Davis stars as Billy in the Drama, Sci-Fi, Thriller feature film, "Vast of the Night."
Actor Bruce Davis is also known for his roles in 'All Eyes on Me', 'Walker', 'Rattlesnake', 'The Last Defense', 'A Country Romance' and 'A Christmas Surprise'.
Bruce Davis is from Oklahoma and was born on February 13, 1963 to Lloyd and Esther (Glover) Davis. His drive and drive were etched in him from having strong role models growing up and from his father who influenced Bruce in his outlook on life and success.
Before acting, Bruce Davis tasted action and crime in real life! Bruce was a 27+ year Navy veteran and police veteran of the Oklahoma City Police Department, even rising to the ranks of police lieutenant and earning honorable honors for being the first responder during the bombing of the Alfred P. Murrah Federal Building. His actions were recognized at the Oklahoma City National Memorial & Museum.
Bruce Davis began acting professionally in 2004 where he starred in Soul on Fire as Judas Biggs and has performed at many live theaters including: Kennedy Center in Washington, DC, 14th Street Play House (Woodruff Arts Center) in Atlanta GA; the National Black Theater Festival in Winston Salem NC; and the Off Broadway performance at the June Havoc Theatre, NY.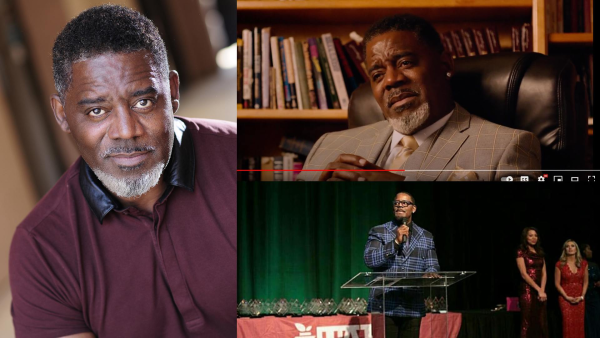 He continued to act professionally and studied some of the most famous and legendary acting techniques like the Meisner technique. Davis also holds a Bachelor of Arts (Psychology) from the University of Central Oklahoma.
ACTOR BRUCE DAVIS SHARES HIS ROLE AND FILMING 'ALL EYES ON ME' MOVIE!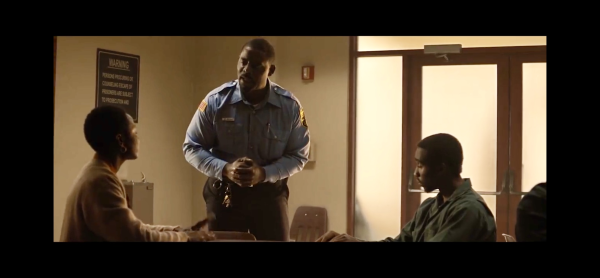 Actor Bruce Davis starred as Officer Reeves in the popular movie 'All eyes on me' it was the life story of famous rapper Tupac Shakur. Davis gives us an exclusive look at her role and being on set:
"All Eyez on Me was the first big budget movie I worked on after retiring from the police force and becoming a full-time actor in 2014.
"Most of the movie All Eyez on Me was shot in Atlanta and I was particularly impressed by the quality of the organization of the operation and by the plethora of African Americans involved in the management of the project.
"I was treated extremely well on set as the lead actor. I actually had a stand-in to set up the scene and when they called 'First Team' I have to admit I felt like royalty. What a wonderful experience it was.

"The director always encouraged creative expression and ideas and when I worked my scenes with top actors: Hill Harper and Danai Gurira, it was a joy; they were confident in their skills, but they were down-to-earth, approachable, and helpful to less experienced actors. It was obvious that they wanted everyone to be the best they could be in order to develop the best possible project. I've found this attitude to be the norm when working with the majority of well-known actors. I tried maintain that same attitude and develop a positive working relationship with everyone I work with on film projects. I am passionate about this work and I continually develop my Arts and crafts; I'm in it for life; striving to be a great actor." – Bruce Davis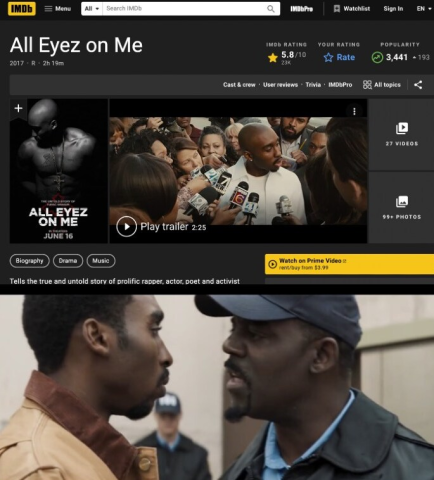 All Eyez on Me' made over 50 million at the box office and is available on all major outlets, including Amazon Prime.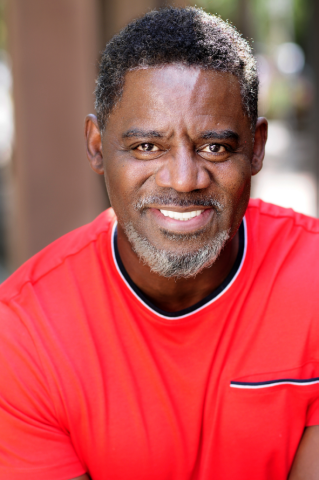 FOLLOW ACTOR BRUCE DAVIS ON OFFICIAL SOCIAL MEDIA SITES:
Actor Bruce Davis is making a name for himself in the entertainment industry and he has a lot more to come! See her official social media sites below and be sure to follow to keep up with the latest news!
OFFICIAL SITE: http://mrbrucedavis.com/
INSTAGRAM: https://www.instagram.com/mrbrucedavis/?hl=en
IMDB: http://imdb.me/BruceDavis
Media Contact
Company Name: Talent of Bruce Davis
Contact: Media Relations
E-mail: Send an email
The country: United States
Website: http://mrbrucedavis.com